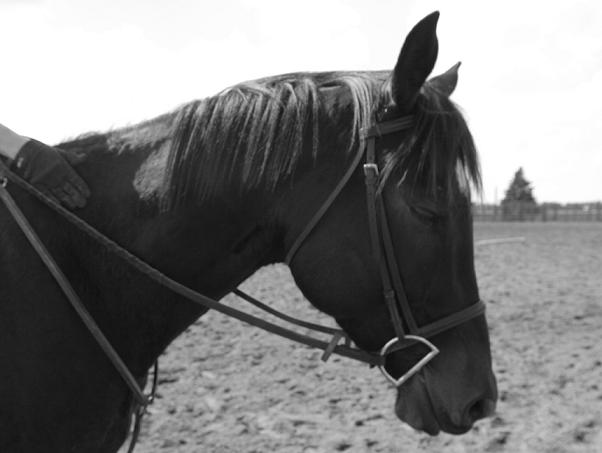 SERVICES OFFERED
Starting colts/fillies for racing or pleasure riding (eventing, dressage, hunter/jumper, western pleasure, trail). Amy has started all types of breeds, from halter breaking month-old foals, to breaking english/western/racehorses to ride.
Horse training--English or Western. From green broke to refresher...Amy specializes in problem horses and off-track thoroughbred/quarter horse re-training. Also hunter under saddle/training to jump. A good foundation in flatwork is the best way to prepare your horse for a jumping career, or make a sound hunter/jumper or eventer successful at the show! Turn your trail horse into a hunter/jumper, or a spooky horse into a confident trail partner.

Sales - helping you train and sell your horse, including online listings, showings, training rides to keep horse ready for sale, fielding inquiries, and more. Check out our Horses for Sale Page!

Lessons--hunter/jumper - beginner through advanced
Dressage/cross country - beginner through intermediate
Gaited - western/english for open/gaited shows
Western lessons--beginner western pleasure, trail riding
Individual lessons or some group lessons - Kids or adults - Lesson Horses available



Join the Hummingbird Stables Show Team for 2021.


Hunter/Jumper/Eventing Clinics - Have Amy Nelson come to your farm and put on a hunter/jumper or eventing clinic! Contact us for more information. She has hosted a clinic at the Illinois Horse Fair, and trains at Queeny Park.

Horse-Sitting - Going out of town and want to make sure your horse is taken care of? We offer reduced rates for weekly stays at Hummingbird Stables...make sure your horse is taken of by professionals.

Schooling - School ditches, water, banks & more before your next event. Want your horse to just "see something new?" Call or email for reservations to haul in and use our course! $25/day.


PRICE LIST BELOW


You have a good horse, but you want him to be great!
Let Amy Nelson Equestrian help.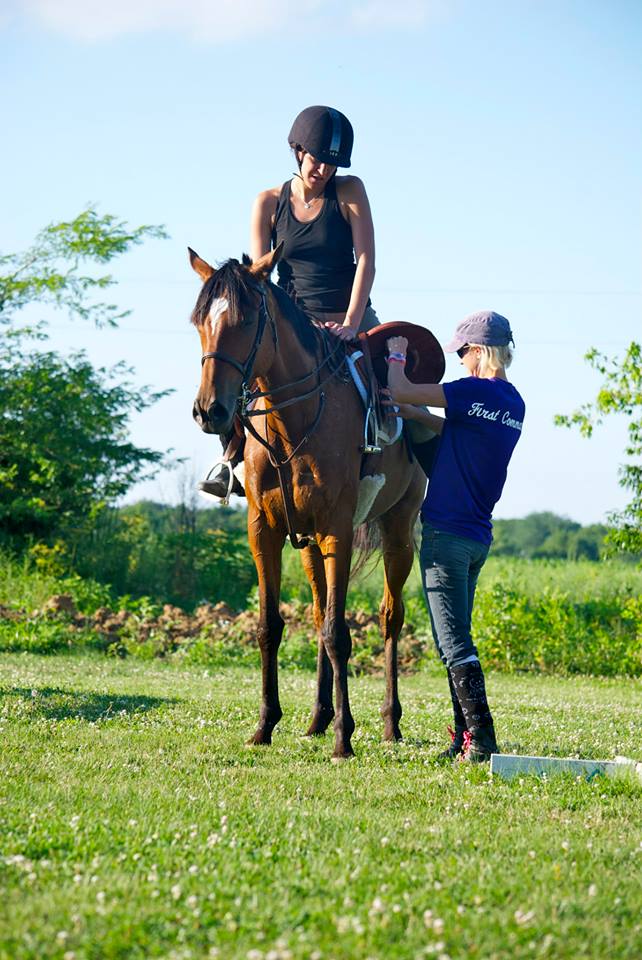 PRICE LIST
Sales:

Training to prepare for sale, online listings, fielding inquiries, showing horse to potential customers, etc.
Cost is Commission on graduated scale based on sale price of the horse. Please email or call for details


Training:

Per Ride $45
Full Training* please email for pricing
*includes monthly board in a stall with turnout, 3-4 training sessions per week. Can include help selling your horse with online listings and showings to potential buyers. Limited availability. All contracts for board and training require 30 days notice to end the contract. Will be boarded at Hummingbird Stables in Rochester, IL.



1 Hour private lesson

On your horse: $45*/hr
*lessons at Hummingbird Stables. We travel St. Louis, Champaign, and other locations for lessons and clinics...please email for pricing.
On Lesson horse/Jumping lessons: $45/hr



Hauling - prices empty or loaded


1 Horse in trailer $1.10/mile
2 Horses in trailer $.75/mile each
3 or more Horses in trailer $.60/mile each



Schooling at Horse Show

Use of lesson horse at a show, trainer Amy Nelson to help you with everything you need to know about showing, etc.
Please contact us for pricing.

Schooling includes instruction while warming up and competing at the show, help signing up for classes, help with grooming/tacking horse, etc.
Leasing a lesson horse for a show - contact us for pricing



Horse Show Practice at Hummingbird Stables

Please call for reservations. $25 per horse to haul in and ride as long as you like. $15 per day stall. Ask about our "FREQUENT FLYER CARD" - if you want unlimited haul in schooling for the month.

Other Services available upon request, such as evaluating horses for purchase, pony rides for Birthday parties, and more.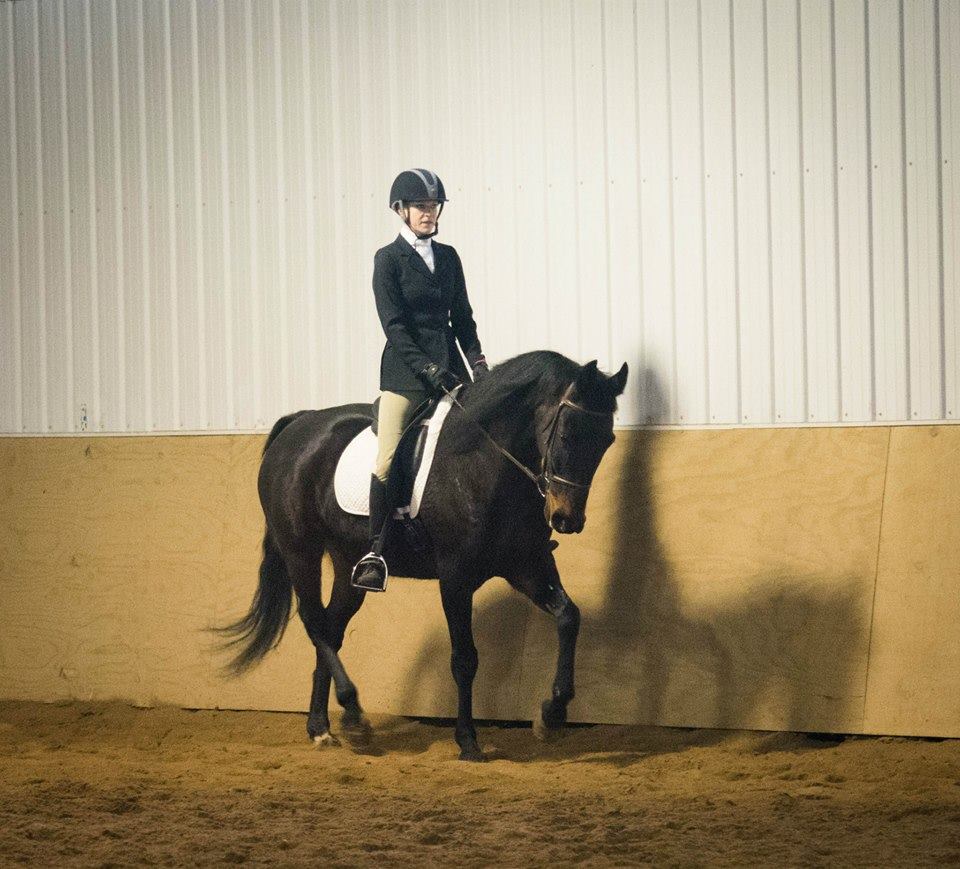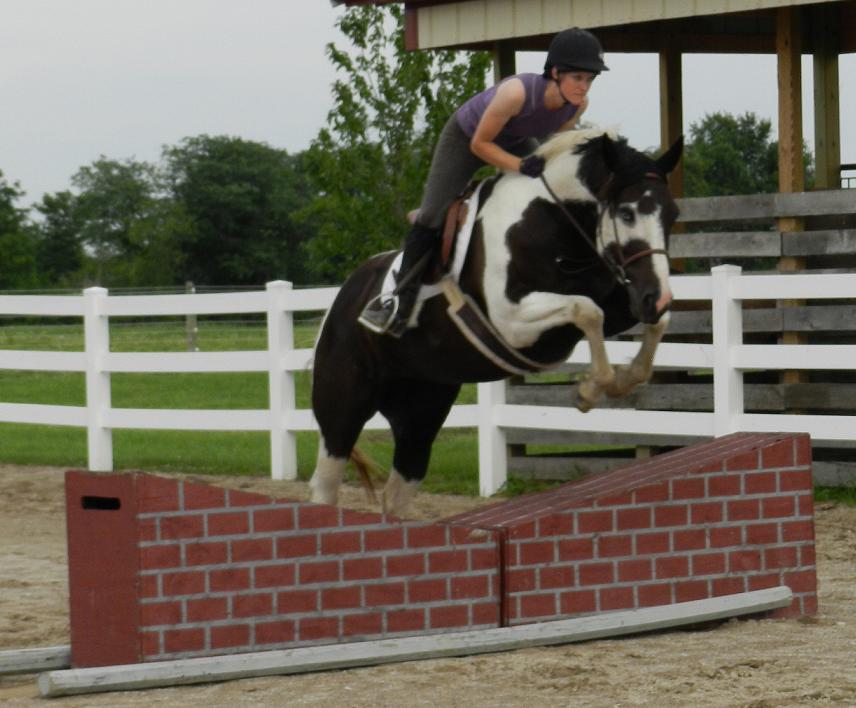 "Amy, (Nicholas the horse and I) started doing a lot of riding in the woods once the crops came out in September. He is doing really well...He takes the lead when Kara and I ride (with our other horse). We have done a lot of steep hills. It's fun to see him progress. Thanks for getting Nick rideable for us!
--David N.
Mt Sterling, IL
2015

"Amy, Your marketing skills and professionalism in the sale of Chuck was outstanding. It was hard to let go of a "family member" but thanks to you, we found the perfect home. Having our daughter in medical school without the time to give him the time he needed was such a problem. Getting the news of his arthritis was a devastating blow, so we did consider him "special needs." You helped us find the perfect new home for him, with a new owner, Meredith. We can sleep better at night knowing he has a super new home and owner.
Again, thank you and we will be sure to recommend you to anyone needing expert help with their horse, be it sales or service! Still can't believe we sold him in a week!"
--Deanna and Sammy M.
Springfield, IL
July 2013



"I am a thoroughbred breeder for racing with basically
4 bred mares, with 4 foals, 4 yearlings and 4 broke
and conditioned to to go off to build their foundation
and go to the track. Since Amy has became a part of
our racing partnership team we have made great
improvements in all the different processes each horse
needs to go through their individual needs. Her
experience and knowledge is really good, but her
motivation to stay up with new, better ways are a step
above anyone I have worked with. Beyond that she is
an honest and a really good person to be associated
with."
--Doug L.
Owner Tri J Racing
Chatham, IL
2012
Amy Nelson's expertise in the English discipline is top
notch. She has taught my daughter Emily to be a fine
little rider with a lot of confidence.
Her extreme patience when working with kids together
with her vast knowledge and love of horses makes her
one of best trainers I have encountered. In my 12 year
olds words, "Mom, she's the best!". We sing Amy's
praises every chance we get and would recommend
her in a heartbeat!
--Lisa B. (daughter Emily)
Hunter/Jumper
Springfield, IL
"Amy is a great rider! I love to watch her jump Ace,
or any horse for that matter! She's helped me a lot..."

"I love Amy! She is one awesome horsewoman!"
--Cara
Hunter/Jumper Rider
Springfield, IL
"You put my mind at ease when it comes to (my horse boarded at Hummingbird Stables). I appreciate everything.

--Paige B.
Springfield, IL
2015

"Thank you so much for letting Piper come out & ride your pony. Piper had so much fun & wants to do it again...you were so nice & thoughtful & we really appreciated it!"
--Chet, Sheila, & Piper S.
Rode Shilah the Pony for 4 year old Piper's birthday
June 2013
"Just wanted to let you know how much I appreciate the time you spent with Mr. Z and I. It was so much fun and feel as though I was really able to learn a lot from you. So, thank you for all that you did. I hope to schedule another lesson with you in the near future!"
-- Christy & Mr. Z
St. Louis area
OTTB retraining & riding lessons

"Thank you for sharing your expertise with the attendees at this year's Illinois Horse Fair. A major goal of the Horseman's Council and Illinois Horse Fair is to provide educational opportunities to horse owners. ... Thanks to you...our attendees have many opportunities to improve their equestrian education. We greatly appreciate your willingness to give of your time to help our industry."
--Joy Meierhans
Illinois Horse Fair Manager
2011
Letter from new owner's dad - Alana (Fox Trotter)

Alana is doing well. Shayna has been working with her trainer and hopes to do her first Barrel ride at the Pekin riding club in September...Will forward you some pictures of the show. Hope you are doing well, really enjoyed meeting you and Alana has become another member of the family. She is a very sweet horse, stands while Shayna saddles and brushes her and gets along with our other mare very well. We could not be happier with her.

--Mike D. (Daughter Shayna)
purchased Alana in 2012
Peoria, IL

"Amy is great to work with. She is not only knowledgeable but accessible and her seminars are educational and enlightening with a little fun thrown in. "
--Marg Strano
Owner Teragram Communications
Illinois Horse Fair Organizer
Springfield, IL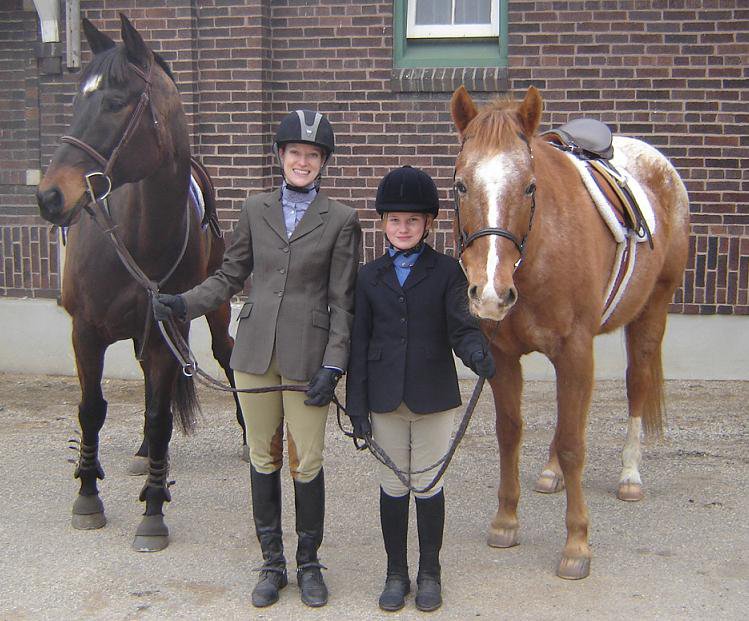 Hunter/Jumper Clinics - Horse Fair at Illinois State Fairgrounds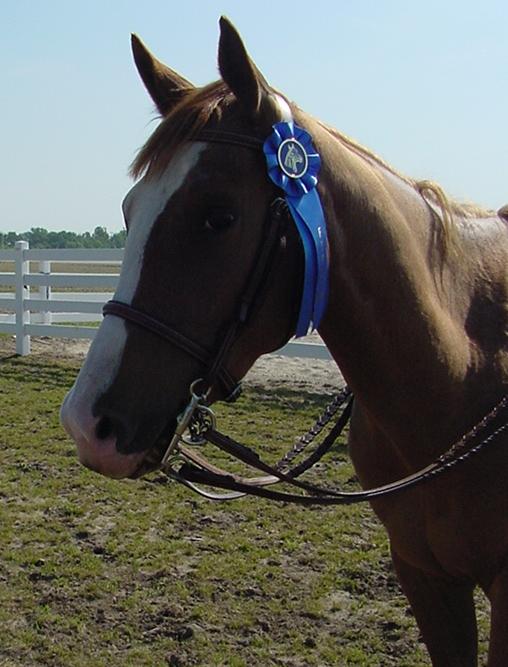 Horse sales - showing helps raise the price of your horse