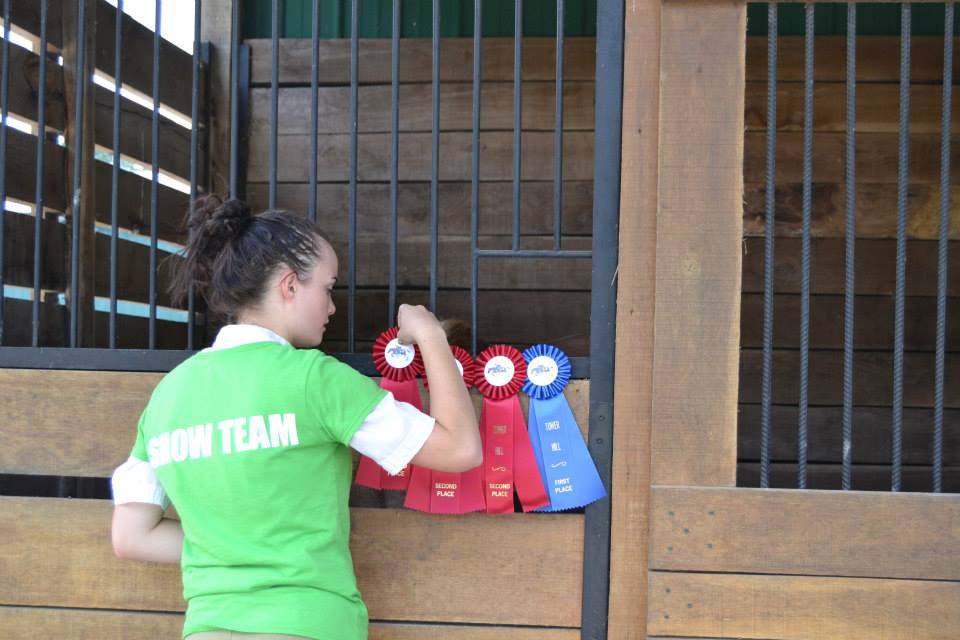 2016 Show Season
Those appearing in green--Hummingbird Stables will attend
**CALENDAR WILL BE UPDATED FOR 2016 SOON!**

2016 Hummingbird Stables Show Team


Ramona Boston (photographer!)
Jacob Dragoo
Lexi Dragoo
Lori Giordano
Rebecca Gordon
Annie Gregurich
Ashley Gingerich
Kenzie Hauseman
Jackie Hendrick
Sky Jones
Amanda Kothe
Mecky Lang
Karissa Long
Kristi Salter
Sara Sihrer
Marie Wysocki
-Amy Nelson-

Join the Hummingbird Stables Show Team!
Email us and find out how!
Follow us on Facebook!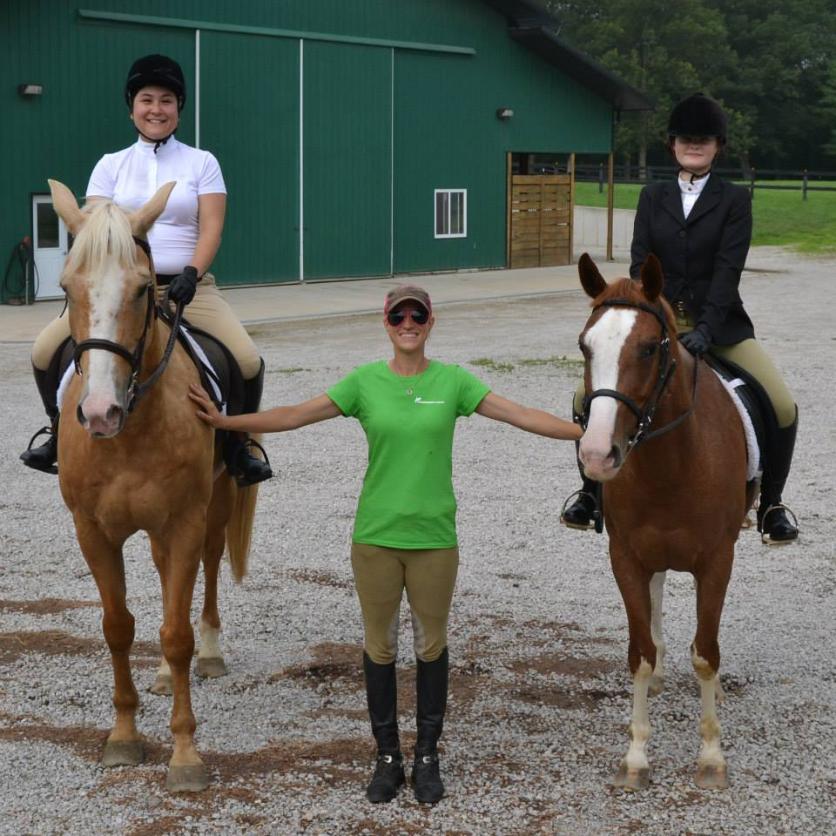 April 23-24
Mid Rivers Saddle Club
National Equestrian Center
Lake St Louis, MO
Info
April 30-May 1
Ridgefield Arena Hunter Jumper Show
Ridgefield Arena
Wildwood, MO
Info


April 28-May 1
Rolex Kentucky 3 Day Event
Kentucky Horse Park
Frankfort, KY





MAY



May 7
Hunter/Jumper Show Series
TML EQUESTRIAN @ Dublin Farms
Dublin Farms-House Springs, MO
Information/Showbill

May 14-15
Mill Creek Horse Trials
Kansas City, MO
Info



May 15
Otter Creek Saddle Club
Open Show-English, Western, Gaited
Terry Park - Palmyra, IL
Info/Showbill


May 22 (also June 12, June 26, July 24, August 7, Aug 21, Sept 11, Sept 25, Oct 2)
Madison County Trailblazers
Open Show-English, Western, Gaited
Triangle H Farm - Edwardsville, IL
Showbill



May 28-30, 2016
Peter Trappmann Clinic
Grand Prix Dressage/Jumper/Olympic Level Trainer
*Hummingbird Stables* Rochester, IL
Flier HERE! Sign Up asap!


JUNE


June 25
Otter Creek Saddle Club
Open Show-English, Western, Gaited
Terry Park - Palmyra, IL
Info/Showbill

June 25-26
Happenstance Farms Hunter/Jumper Show
Happenstance Farm - Wright City, MO
Information


June 26/27
Young Horse Show
Lamplight Equestrian Center
St Charles, IL
Information

JULY

July 10
Otter Creek Saddle Club
Open Show-English, Western, Gaited
Terry Park - Palmyra, IL
Info/Showbill


July 16
Hunter/Jumper Show Series
TML EQUESTRIAN @ Dublin Farms
Dublin Farms-House Springs, MO
Information/Showbill

AUGUST

August 6-7
Happenstance Farms Hunter/Jumper Show
Happenstance Farm - Wright City, MO
Information
August 27
Otter Creek Saddle Club
Open Show-English, Western, Gaited
Terry Park - Palmyra, IL
Info/Showbill

SEPTEMBER


September 2
MINI EVENT
TML EQUESTRIAN @ Dublin Farms
Dublin Farms-House Springs, MO
Information/Showbill


September 10-11
Dunnabeck Horse Trials
Carbondale, IL
Information
Sept 18
Otter Creek Saddle Club
Open Show-English, Western, Gaited
Terry Park - Palmyra, IL
Info/Showbill


September 29 - Oct 2
Jumpstart HT
Lexington, KY
Info

OCTOBER
October 1 (schooling day)
October 2 - MINI EVENT
Queeny Park
Ballwin, MO
Info
October 1-2
Happenstance Farms Hunter/Jumper Show
Happenstance Farm - Wright City, MO
Information
Oct 7-9
Youth Charity Horse Show
Illinois State Fairgrounds
All-Youth Show English/Western/Gaited
Showbill/Info

October 8
Hunter/Jumper Show Series
TML EQUESTRIAN @ Dublin Farms
Dublin Farms-House Springs, MO
Information/Showbill

Oct 15
Otter Creek Saddle Club
Open Show-English, Western, Gaited
Terry Park - Palmyra, IL
Info/Showbill


October 27-30
Retired Racehorse Project - Thoroughbred Makeover
Kentucky Horse Park
Lexington, KY
NOVEMBER
November 5
Otter Creek Saddle Club - FUN SHOW!!
Open Show-English, Western, Gaited
Terry Park - Palmyra, IL
Info/Showbill


______2015__________________________2015________________________2015_____________________


May 2-3
Dublin Farms Charity Horse Show
Dublin Farms
House Springs, MO
Info


May 2-3
Mid Rivers Saddle Club
National Equestrian Center
Lake St Louis, MO
Info


May 3
Open Schooling
Queeny Park
St Louis, MO
Information
Forms


May 10
Hunter Pace
Queeny Park
St Louis, MO
Information


May 9-10
*TIP AWARDS*
Mill Creek Pony Club H.T. at Longview
Longview Horse Park
Kansas City, MO
Information



May 16
Tower Hill Dressage Schooling Show
Tower Hill Equestrian
Dawson, IL
Info


May 17
Phancy Pharm Hunter/Jumper Show
Phancy Pharm
Moro, IL
Info

May 23-24
Avalon Farm Horse Show
Avalon Farm - New Florence, MO
*TIP AWARDS*
SHOWBILL

May 24
Catalpa Corner Charity - One Day Event
Iowa City, IA
Info

May 30
HIPC Spring Show
Gray Horse Farm
Brimfield, IL
Info



May 31
Otter Creek Saddle Club
Open Show-English, Western, Gaited
***The Stables on Horse Farm Road - Glenarm, IL***
Info

May 30-31
Mid Rivers Saddle Club
National Equestrian Center
Lake St Louis, MO
Info


JUNE


June 5-7
Kathy Kusner Clinic
Classic Acres - Troy, IL
Info



June 6-7
SLADS - St Louis Area Dressage Society
National Equestrian Center
Lake St Louis, MO
Info
June 13-14
*TIP AWARDS*
Queeny Park Horse Trials
Queeny Park
St Louis, MO
Information
Omnibus

June 13-14
Mo. POA Show
National Equestrian Center
Lake St Louis, MO
Calendar
June 19-21
Fox River Valley Pony Club Horse Trials
Barrington Hills, IL
Omnibus


June 20
Tower Hill Hunter/Jumper Schooling Show
Tower Hill Equestrian
Dawson, IL

Info


June 20
S2 Horse Shows
Gaited pleasure classes*
Rawlings Arena - Delavan, IL

Info
June 21
Otter Creek Saddle Club
Open Show-English, Western, Gaited
Terry Park - Palmyra, IL

Info


June 27-28
Spotted Saddle Horse Association of Illinois
SSHAI Show
Heart of Illinois Arena - Peoria, IL
ShowbillJune 27
Young Horse Show
Lamplight Equestrian Center
St Charles, IL
Information
June 27-28
Centerline Dressage CLD Classic I & II
Illinois State Fairgrounds
Springfield, IL

Information
JULY


July 11
Firecracker Schooling Show
StarWest - Springfield, IL

Info
July 18 - 19
Hunter Oaks Horse Trials
Hunter Oaks Horse Farm - Carlock, IL
OMNIBUS
Website


July 19
Otter Creek Saddle Club
Open Show-English, Western, Gaited
Terry Park - Palmyra, IL

Info
July 18-19
Mid Rivers Saddle Club
National Equestrian Center
Lake St Louis, MO
Info
July 19-26
State 4H Show
Illinois State Fairgrounds
Springfield, IL



July 24-26
Mo. POA Regionals
National Equestrian Center
Lake St Louis, MO
Calendar


July 25-26
Irish Fox Stables Show
National Equestrian Center - Lake St Louis
SHOWBILL - SCHEDULE
AUGUST

August 1-2
Catalpa Corner Charity Horse Trials
Iowa City, IA
Omnibus
August 1-2
Mid Rivers Saddle Club
National Equestrian Center
Lake St Louis, MO
Info
August 2
Madison County Trailblazers
Open Show-English, Western, Gaited
Triangle H Farm - Edwardsville, IL
Showbill
August 8
THT Awards/MOHJO Points
Phancy Pharms Hunter/Jumper Show
Moro, IL
Information


August 9
Otter Creek Saddle Club
Open Show-English, Western, Gaited
Terry Park - Palmyra, IL

Info
August 9
Summer Hunter Pace
Queeny Park
St Louis, MO
Information


August 8-9
Mo. POA Show
National Equestrian Center
Lake St Louis, MO
Calendar
August 15-16
Avalon Farm Horse Show
Avalon Farm - New Florence, MO
MOHJO POINTS/THT Awards
SHOWBILL


August 16
Madison County Trailblazers
Open Show-English, Western, Gaited
Triangle H Farm - Edwardsville, IL
Showbill
August 22-23
Kirkwood Show
MOHJO Points
National Equestrian Center
Lake St Louis, MO
Info

Aug 23
Otter Creek Saddle Club
THT Awards
Open Show-English, Western, Gaited
Terry Park - Palmyra, IL
Info

SEPT

September 12-13
Dunnabeck Horse Trials
Carbondale, IL

Information
September 13
Madison County Trailblazers
Open Show-English, Western, Gaited
Triangle H Farm - Edwardsville, IL
Showbill

September 19
Spotted Saddle Horse Association of Illinois
SSHAI Show
Camp Tapawingo - Metamora, IL
Last Year's Showbill



September 19
Tower Hill Dressage Schooling Show
Tower Hill Equestrian
Dawson, IL

Info
Sept 20
Otter Creek Saddle Club
Open Show-English, Western, Gaited
Terry Park - Palmyra, IL

Info
Sept 19-20
SLADS - St Louis Area Dressage Society
National Equestrian Center
Lake St Louis, MOInfoSept 26 & 27
Avalon Farm Horse Show
Avalon Farm - New Florence, MO
*TIP AWARDS*
SHOWBILL

September 27
Madison County Trailblazers
Open Show-English, Western, Gaited
Triangle H Farm - Edwardsville, IL
ShowbillOCT



Oct 1-3
POA Sale and Futurity
National Equestrian Center
Lake St Louis, MO
Calendar

Oct 3
Tower Hill Hunter/Jumper Schooling Show
Tower Hill Equestrian
Dawson, IL

Info


October 4
Queeny Park Mini Event
Queeny Park
St Louis, MO

Information
October 4
Madison County Trailblazers
Open Show-English, Western, Gaited
Triangle H Farm - Edwardsville, IL
Showbill


Oct 9-11
Youth Charity Horse Show
Illinois State Fairgrounds
All-Youth Show English/Western/Gaited
Showbill/Info

Oct 9-11
SLADS - St Louis Area Dressage Society
National Equestrian Center
Lake St Louis, MO
Info
Oct 17 & 18
Avalon Farm Horse Show
Avalon Farm - New Florence, MO
*TIP AWARDS*

SHOWBILL
Oct 18
Otter Creek Saddle Club
Open Show-English, Western, Gaited
Terry Park - Palmyra, IL

Info
October 17-18
Mid Rivers Saddle Club
National Equestrian Center
Lake St Louis, MO
Info
October 23-25
Retired Racehorse Project - Thoroughbred Makeover
Kentucky Horse Park
Frankfort, KY
October 24-25
Irish Fox Stables Show
National Equestrian Center - Lake St Louis
SHOWBILL - SCHEDULE
NOV


Oct 31 - November 1
Queenie Productions Schooling Show
National Equestrian Center - Lake St Louis
SHOWBILL



November 15
Queeny Park Hunter Pace/Chili Cookoff
Queeny Park - St Louis
Info


November 14-15
Irish Fox Stables Show
National Equestrian Center - Lake St Louis
Showbill


November 21
Fun and Frolic Show - Gaited Classes
National Equestrian Center
Lake St Louis, MO
Last Year's Showbill


Nov 27
SLADS - St Louis Area Dressage Society
National Equestrian Center
Lake St Louis, MO
Info

DECEMBER

Dec 6, 2015
(also - January 16, February 13, March 12, April 16, 2016)
Huntermark Winter Show Series
Huntermark Farms
Quad Cities, IL
Showbill


JANUARY 2016

January 2-3, 2016 ** not confirmed by show yet
Irish Fox Stables Schooling Show
National Equestrian Center
Lake St Louis, MO
Tentative Showbill


JANUARY 2016 - MARCH 2016

LAKE SAINT LOUIS WINTER FESTIVAL
National Equestrian Center
Hunter/Jumper "A" Show
Lake St Louis, MO
Information
Prizelist

January 6-10, 2016
January 13-17, 2016
February 3-7. 2016
February 10-14, 2016
March 9-13, 2016
March 16-20, 2016
USEA Horse Trial Calendar - Zone IV
TIP - Horse Shows
MOHJO CALENDAR

2016
May
Peter Trappmann Clinic
Grand Prix Dressage/Jumper/Olympic Level Trainer
May 28-30, 2016
*Hummingbird Stables*
Flier HERE! Sign Up asap!
Reservation FORM HERE

2016

FEBRUARY

February 4-8, 11-15
Queenie Productions
*TAKE 2 THOROUGHBRED CLASSES*
Lake St Louis Winter Festival
National Equestrian Center
Lake St Louis, MO
Info



February 13
Huntermark Winter Series
Huntermark Farm
Coal Valley, IL
SHOWBILL - SCHEDULE


February 20-21
Irish Fox Stables Show
HUNTERS ONLY
National Equestrian Center - Lake St Louis
SHOWBILL - SCHEDULE

March 4-6
Illinois Horse Fair
Illinois State Fairgrounds - Springfield IL
Info

March 9-13, 16-20
Queenie Productions
*TAKE 2 THOROUGHBRED CLASSES*
Lake St Louis Winter Festival
National Equestrian Center
Lake St Louis, MO
Info

March 12
Huntermark Winter Series
Huntermark Farm
Coal Valley, IL
SHOWBILL - SCHEDULE

March 24-April 3
March to the Arch
National Equestrian Center
Lake St Louis, MO
Info
APRIL
April 2-3
Irish Fox Stables Show
National Equestrian Center - Lake St Louis
SHOWBILL - SCHEDULE


April 15-17
*TIP AWARDS*
Wayne Eventing Derby
TIP AWARDS HERE!
Lamplight Equestrian Center - Wayne, IL
INFORMATION


April 16
Huntermark Winter Series
Huntermark Farm
Coal Valley, IL
SHOWBILL - SCHEDULE


April 23
Classic Acres Hunter/Jumper Show
Thoroughbreds Helping Thoroughbreds Awards
St Jacob, IL
Showbill and Info below